Every penny counts in a business. A small increase in revenue or a small decrease in costs can have a huge impact on the business's profit. You have to stop spending money on unwanted things when you can avoid it completely. Cash flow issues are one of the main reasons behind the failure of many companies. Minimizing business costs must not be over thought and given days to consider. Smart choices can help you achieve this. Here are some tips that can help businesses to cut down their costs.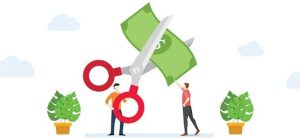 The use of the right technologies can help to cut down costs and take your business forward. Many digital tools are available for businesses to hold meetings virtually, make online payments, and centralize and organize your company. These technologies can save a lot of money you spend on travel and employees.
Utilize Modern Marketing Trends
Do not completely avoid paid advertising. However, when you try to decrease costs, you can rely on some alternatives. Some techniques you can use are
Utilize networking opportunities
Do more in-house marketing than hiring someone else
Increase your presence in online media
Include referral programs while creating an email list for customers
Having a budget is very important to minimize your costs. If you don't have an idea of your income and expenses, you cannot make smart decisions regarding your finances. A budget can help you to find places where you can reduce your expenses. A working budget will help you to make necessary adjustments accordingly. Thus, you reduce your expenses in real-time.
Save Money On Financial Accounts
You can check for areas in your financial accounts and insurance policies to cut costs. You can compare different insurance providers to find the best competitive rates. Combine your bank accounts or insurance policies if possible. You must also analyze your insurance policies to ensure that you are not insured excessively. Another important thing is to make sure that you do not have any unwanted risks.
Try to look for options to reduce expenses on materials and improve your resources. Try to sell the balance of metal, paper, or cardboard instead of recycling them. You may also use them to build another product. If you have unused space in your business space, you can give it for lease or rent to other individuals or businesses.
Make sure your time is spent on productivity. By wasting your time, you are wasting money too. Therefore, cut all the things that take your time unnecessarily. Your meetings must be limited to a time frame so that you can save your time. Unwanted meetings have to be avoided.
Unnecessary trips will take away your money and time. You may use virtual platforms to cut down your travel expenses for meetings and conferences. They allow business people to share their screens, hold webinars, video conferences, etc. Remote working has become more popular in recent years.